If you need a drainage company in Bruton, then look no further than Wessex Drain Services Ltd. From septic tank emptying and installation through to drainage repair, sewage treatment plants and homebuyers drain surveys, we do it all. We are registered with the Environment Agency and our expert team always ensure to provide a timely, professional and comprehensive service. With 15 years' experience, you can rest assured we will provide safe and eco-friendly solutions. Moreover, we offer our quality services for very competitive prices.
Get in touch with us today for advice or to find out more about our services.
About Wessex Drain Services Ltd
Wessex Drain Services Ltd is reputable in and around the local areas for delivering effective and cost-effective drainage solutions. We are a proud to have a helpful and friendly team that are committed to attaining the complete satisfaction of each of our customers. We offer discounted rates for multiple bookings and a free initial meeting for new clients. To save you the hassle and worry, we can pre-schedule septic tank emptying. Furthermore, we are registered with the Environment Agency as waste carriers. Therefore, you can trust us to dispose of waste in an environmentally friendly manner.
Whether you are based locally or in a nearby area, including Kilmington, North Brewham, Wincanton, Redlynch, Batcombe or Upton Noble, we offer our services to you.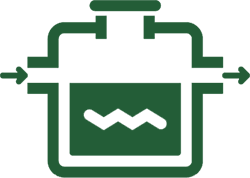 We offer cesspit and septic tank emptying for a wide range of customers and always dispose of waste at registered sites. Septic Tank Installation & repair
Here at Wessex Drain Services Ltd, we offer cesspit and septic tank installation, repair and replacements for homeowners and housebuilders alike. Drain Unblocking
Whether you need a toilet or drain unblocking, we have industry-leading equipment to deliver effective solutions and get your drains working properly. CCTV Drain Survey
We can provide a CCTV drain survey to thoroughly examine drains, locate blockages and resolve problems. Drainage Repair
Here at Wessex Drain Services Ltd, we can deliver drainage repair, including patch repair and drain lining, to get drains in optimal condition, preventing expensive replacements. Sewage Treatment Plant
We can design, build and fit a sewage treatment plant for domestic and commercial clients alike. Whether you require a submerged aerated filter or a sequencing batch reactor, we can accommodate your needs, so wastewater can be safely discharged.
Homebuyers Drain Survey
Are you a homebuyer that requires a drain survey? We can help. We know that buying a new house is costly, which is why you must ensure drains are in top condition, to avoid unexpected expenses.
What our customers are saying
Why Choose Our Local Drainage Company?
Contact Wessex Drain Services Ltd if you need a drainage company in Bruton or a nearby area.