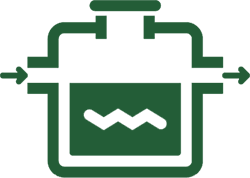 Septic Tank Emptying Bruton
Need septic tank emptying in Bruton or a nearby area? If so, then make Wessex Drain Services Ltd your number one choice. Our 24-hour service is timely, eco-friendly and professional. Moreover, we are licensed by the Environment Agency to carry waste, so you can rely on us to remove waste conscientiously and effectively. Our experienced team can remove waste material from cesspits and septic tanks for an affordable rate and dispose of it at a registered site.
Get in touch with our helpful and friendly team today to make any further enquiries.
Cesspits are hidden underground with a manhole cover which enables easy access for waste collectors. Depending on the size of your cesspit, the amount of people in your property and your property itself, cesspit emptying may need to be performed monthly, quarterly or at annual intervals.
We are registered with the Environment Agency as licensed waste carriers. Therefore, you can rest assured we will provide complete and efficient waste removal. Our considerate team of experts can dispose of your waste at a time that does not disturb your personal or business proceedings. Furthermore, you can receive our services at affordable rates, meeting your individual budget.
When cesspits and septic tanks reach their maximum capacity, they will require septic tank pumping. Here at Wessex Drain Services Ltd, we empty cesspits and septic tanks via a waste removal vehicle with a vacuum connected to a hose that moves sewage into the vehicle's waste tank. One of our engineers will insert the hose into the holding section of the tank. The pump is switched on when the vacuum is submerged, filling the waste removal tank. Your cesspit or septic tank should be emptied annually, or whenever the tank nears its maximum capacity.
Contact Wessex Drain Services Ltd
Call Wessex Drain Services Ltd today if you need septic tank emptying in Bruton or a surrounding area, including Upton Noble, Redlynch, South Brewham, North Brewham, Kilmington, Wincanton or Batcombe. We promise an effective and competitively priced service and our helpful and informed team will be happy to assist you.