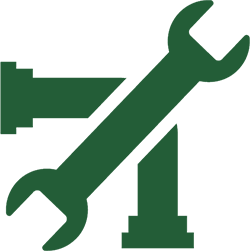 Do you suspect you need drainage repair in Bruton? If so, get in touch with our skilled team here at Wessex Drain Services Ltd today. We can offer a range of repair solutions, from drain lining to patch repair, to get your drains functioning as they should do. Getting drains repaired as soon as you think there is an issue is important, as it could prevent costly replacements later down the line. We have the expertise and special equipment necessary to quickly identify leaks, damage and the most effective repair solutions.
Get in touch today if you require any advice or information.
Our drainage contractors have all the required credentials to complete repair work professionally and safely. We will be able to identify and fix a range of issues with your pipes, including:
Displaced and open joints
Root blockages
Fractures
Cracks
Broken sections
Collapsed sections
And many other problems
Whether you are based locally or in a nearby location, including Upton Noble, Redlynch, Kilmington, North Brewham, Wincanton, South Brewham or Batcombe, call us for reliable drainage contractors.
Drain lining can fix a range of issues with your drainage system and will get your drains flowing again with minimal disturbance. Breaks and the intrusion of natural matter in your drains can lead to leaks and structural damage if they are not resolved quickly, so do not delay and get in touch with us today. Our repair techniques are fast and effective and will prevent hefty replacement costs in future.
We offer patch repair which is suitable for areas of pipework where there is isolated damage, such as an open joint or crack. This repair is usually simple and quick, making for a cost-effective repair solution.
Here at Wessex Drain Services Ltd, our drainage repairs are always high in quality, while being available for very affordable costs.
Call Wessex Drain Services Ltd
Call Wessex Drain Services Ltd today if you require drainage repair in Bruton or a nearby area. Our knowledgeable and friendly team will be happy to help and advise you on drainage solutions.