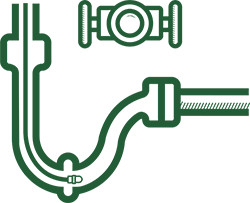 Do you require a CCTV drain survey in Bruton or a surrounding area? If so, then contact Wessex Drain Services Ltd today. CCTV drain surveys are ideal for thoroughly inspecting drains, identifying blockages and diagnosing issues. Our knowledgeable staff use industry-leading CCTV tools and equipment to efficiently examine drains and deliver the most effective repair solutions.
Contact our team of experts today if you require any additional information or advice, or would like to arrange a drain survey. Our helpful staff will be happy to assist.
Here at Wessex Drain Services Ltd, our drainage surveyors use CCTV equipment to efficiently diagnose problems and identify the most suitable repair methods. Each member of our team is highly skilled and will resolve issues while causing minimal disruption to your home or business. The cost of our services depends on a variety of factors, though costs are always kept competitive. If you suspect your drains are not functioning as they should do, then do not hesitate to get in touch. Our experienced team offer drainage repair and will get them functioning properly in no time.
Whether you are based in Bruton or a surrounding area, including Redlynch, Wincanton, Upton Noble, South Brewham, North Brewham, Kilmington or Batcombe, we can assist you.
What Does a Drain Survey Involve?
Drain surveys enable us to examine all aspects of your pipework so we can identify current issues and any potential problems that might arise. A purpose-built camera, recording as it moves, will progress through the drain. Our surveyors will be able to give you the drain layout plan, the survey video and a detailed report on the condition of your drains. The camera will be able to identify: Root intrusions, displaced joints, open joints, holes and cracks, defective pitch fibre and debris.
Contact Wessex Drain Services Ltd
Contact Wessex Drain Services Ltd if you need a CCTV drain survey in Bruton or a nearby area. An experienced member of our team will be happy to assist you and provide you with all the advice you need. Our services are always timely, though we never compromise on quality. We look forward to hearing from you.