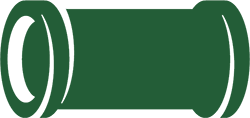 Homebuyers Drain Survey Bruton
If you need a homebuyers drain survey in Bruton, then get in touch with Wessex Drain Services Ltd today. We understand that purchasing a new property can be an expensive and stressful experience, and it is for this reason that drain surveys should be prioritised. Before purchasing a property, it is integral that buyers get a complete property assessment, detailing any issues with drainage systems to prevent costly repairs in the future. Here at Wessex Drain Services Ltd, we offer comprehensive drainage examinations to provide you with clarity on any repairs that need to be made.
Whether you are based locally or in a surrounding area, including Redlynch, Upton Noble, North Brewham, Kilmington, South Brewham, Wincanton or Batcombe, contact us for a quality service you can rely on.
Our homebuyers report will involve providing you with a complete written condition report, the camera footage and paperwork detailing the layout of the drainage systems. This will demonstrate any system problems and we will be able to suggest what work is necessary. Since drainage repairs can be expensive, it is highly important that you are made aware of the state of the drains prior to purchase so you are not greeted with an unexpected bill.
Our highly skilled professionals will be able to identify which areas of the drainage system you, and your local water provider, will be responsible for maintaining.
Why Are These Surveys Important?
Homebuyers drain surveys are important because usually in general homebuyer surveys, property drainage systems are not inspected. Many surveyors do not have the expertise nor equipment necessary to carry out thorough drain inspection. Here at Wessex Drain Services Ltd, our homebuyer's reports can expose a vast variety of issues such as:
Sewage blockages
Tree root blockages
Leaky, defective or broken pipes
Contact Wessex Drain Services Ltd
Contact Wessex Drain Services Ltd if you need a homebuyers drain survey in Bruton or a nearby area. Our helpful team will be happy to assist you, answer any questions you may have and provide you with any necessary advice. We are looking forward to hearing from you soon.